Services
Activities
These are Examples of the Activities that Winraycare Housing can support you with: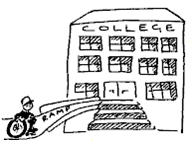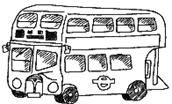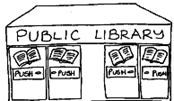 The support we offer to you is flexible. We can assist and support from a few hours a day up to 24 hours a day.
We also take into consideration a person's spiritual needs. Therefore, our service is happy to accommodate whether it be to accompany a service user to the mosque, synagogue, church etc. or assist with preparation of a meal that meets the requirements of a service user's faith.
Supported Living Service
Supported living is a form of residential support offered to our service users.
We provide semi-independent living skills to vulnerable individuals to ensure they can be actively involved in the community.
Our team will tailor a package to suit the client to enable them to live in their own home whilst we provide support and assistance, to promote independence and aid in the clients.
Residential Services
Residential Services provides support to people with learning difficulties, mental health issues, autism and challenging behaviour so they may live their lives in their own homes.
In Peoples Home Services
In peoples home service is similar to both supported living service and residential services but it more suits individuals who only need assistant and support for a short period of time a day and runs on an hourly rate.
Community Support
Community support is an individual service according to each person's choice. People choose how, when and where they are supported and are encouraged to take an active role in their community to achieve their goals.
We are flexible and person centred in our approach. We offer different levels of support, as and when you need it. This can be an agreed number of hours per week.
We can provide support such as:
At home – Personal care, meal preparation, managing your money and paying your bills, taking your medication, maintaining a tenancy.
Out and about attending - attending appointments, day care, getting to know the local area, holidays, using public transport.
Social Activities – Personalised activities, such as: exercise, support to go to the gym, swimming, support with making and maintaining relationships, going to classes or clubs.
Voluntary or paid work or education – Supporting you to access education/ employment and discovering your options.
Encouraging Independence – Supporting you to develop and practice new skills.
Holidays and Overseas Holidays
We provide local holidays in Cornwall, Camber sands etc. We also provide Holidays abroad to Jamaica, USA etc. See pictures in Gallery
We provide support across London in Waltham Forest, Redbridge, Essex, Islington, Camden, Newham, Hackney and Haringey.